Bespoke Suits in Miami
Schedule your custom bespoke suit consultation today!
Every measurement of your bespoke suit will be carefully crafted, ensuring the specific tailor-made suit requirements and physique of each individual is a true oeuvre through technical design.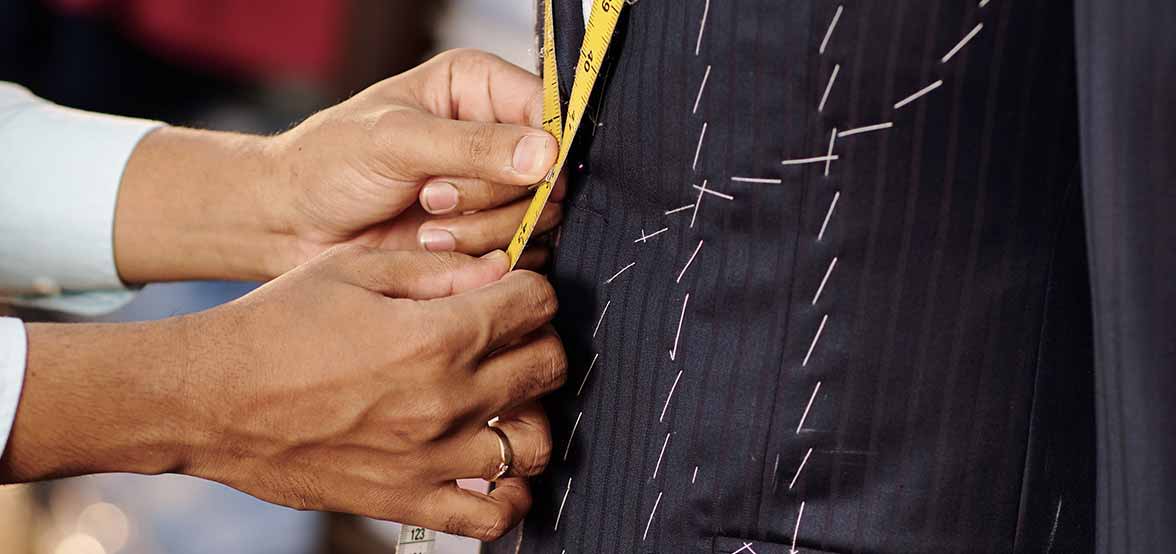 Our procedure combines the traditional methods of the bespoke suit process with a modern approach that is essential to producing the best tailored suit.
 1 Time To Get To Know Each Other
A perfectly tailor-made suit takes time. Time to get to know you: your physique, your personal style, and your tastes. Time for precise fittings and expertise stitching. Our dedicated team takes the time to ensure everything is impeccable, so when you finally wear the finished tailored suit, you will never want to take it off.
In choosing Rex Fabrics, you can enjoy limitless options of custom-made suit styles and fabrics. Once a style is selected, you will be directed to one of our cutters.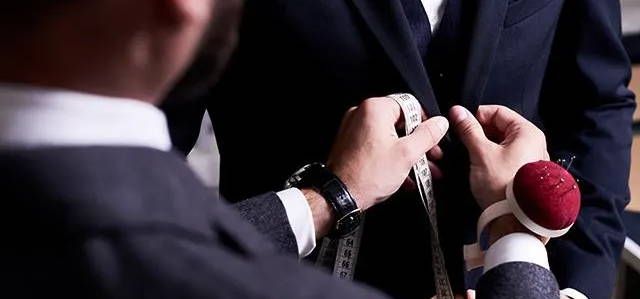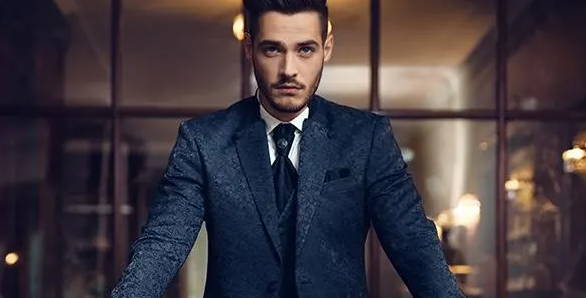 2 Choose A Style That Suits You
During the bespoke suit making process, your measurement will be taken in great detail, assessing your posture and appearance to emphasize your best features.
While simplicity is the ultimate sophistication, you can discuss the details of your preferred fabrics, linings, and other specifics. We will schedule as many custom-made suit fittings as necessary to achieve the perfect fit.
Once these selections are made, the fabric panels are handed to our bespoke tailor that specializes in made-to-measure suits. The bespoke tailor will roughly stitch the tailor-made suit pieces, so that at your first fitting, the cutter can assess whether the tailored suit is working for your physique: how it fits you, how it hangs over your body, how it looks as you move.
Then, adjustments are made as needed, and a second fitting is scheduled with a more precise custom-made suit. There may be the need for more bespoke suit fittings, but typically the second fitting is the finalized tailor-made suit.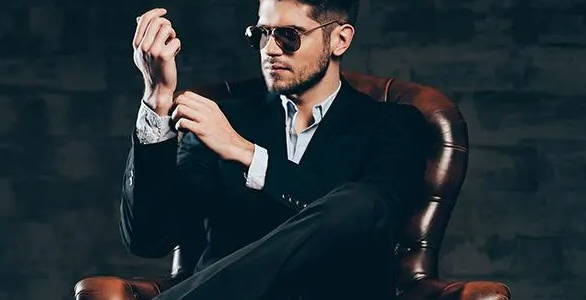 From wedding tuxedos to boardroom pinstripes, we create the perfectly tailored suit for every occasion. We handle any kind of requests to meet all your demands, while maintaining the highest standards of the bespoke suit tradition.
Our work delivers nothing but excellence and quality. Our aim is to please every single one of our clients with ideal crafted clothing no matter what it is.
Tailoring in Miami has never been this convenient. We follow the latest fashion trends from Italy and England, and continuously modernize our techniques and products according to the changing fashion landscape.
Our Miami custom-made suits also adapt to the endlessly changing trends in patterns, styles, tastes, and fabrics. This ensures that you can wear our bespoke suits without hesitation and with full confidence, as one of the most fashionably dressed in the room.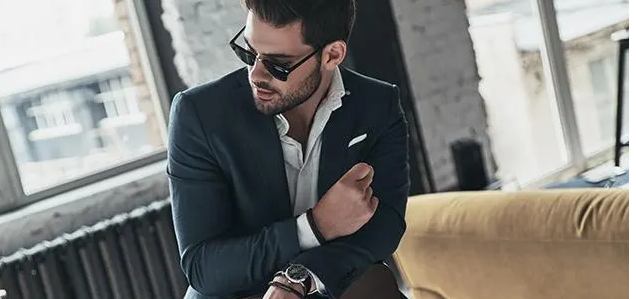 Drop Us A Line
Established in 1970, Rex Fabrics exclusively offers the widest variety of Haute Couture and Prêt-à-Porter fabrics in the region. Our fabrics from world-renowned designers are featured in runways Paris to Tokyo. We have an in-house team of professional fashion designers to cater to every degree of tailoring.

In our world-renowned showroom, you'll find a complete collection of fabrics of every type, pattern and quality imaginable. Apart from offering a wide selection of fabrics, we also offer:

Tailoring for Haute Couture Designs, Bespoke Tailoring, Decorative Services, Upholstery, Drapery Projects

An Extensive Accessory Line that includes buttons, needles, threads, notions, and trims Our store is located in beautiful South Florida at 825 SW 37th Avenue Miami, FL 33135. We are open Monday to Friday 10:00 am - 7:00 pm and Saturdays 10:00 am - 6:00 pm.

For immediate assistance or to place an order, please call us at +1-888-987-0803