Wedding Dress

Schedule your custom wedding dress design consultation today!
Create Your One-Of-A-Kind Wedding Dress in
1 Let's get to know each other
Located in beautiful Miami, we invite you to visit our bridal shop for a free consultation. We'll discuss your wedding gown ideas, you'll meet some of our award-winning tailors, and we'll walk you through our store filled with hundreds of unique fabrics to help create your one-of-a-kind wedding dress! After your free consultation, if you're ready to proceed, we'll schedule your first fitting for your one-of-a-kind wedding dress.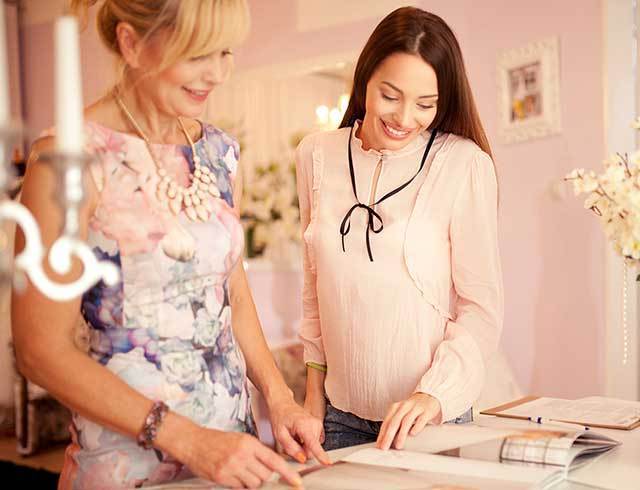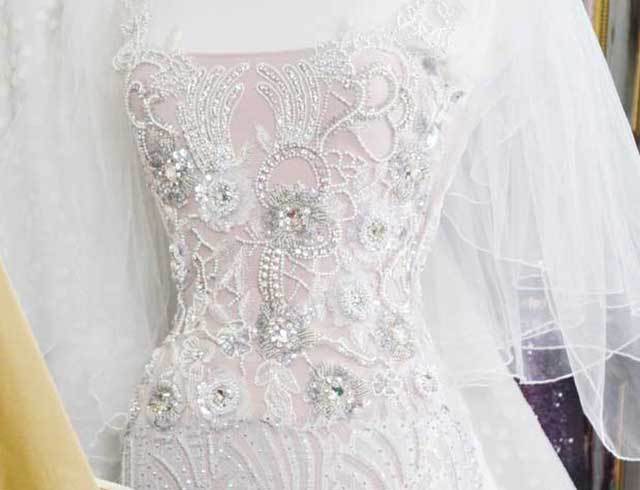 Congratulations, you're on your way to a custom-made wedding gown! Our award-winning tailors are committed to creating the perfect custom wedding dress to fit your style and needs. We'll continue conceptualizing your design and finalizing the design style and fabrics.
One of our tailors will take extensive measurements of you and create a custom muslin, a duplicate of your body.
Our custom wedding dressmaking process is organic, collaborative, and faithful!
Our tailors will begin draping and designing your custom wedding gown patterns. Throughout this process, we'll work with you on perfecting the fit and design as we get closer to finalizing your custom wedding dress.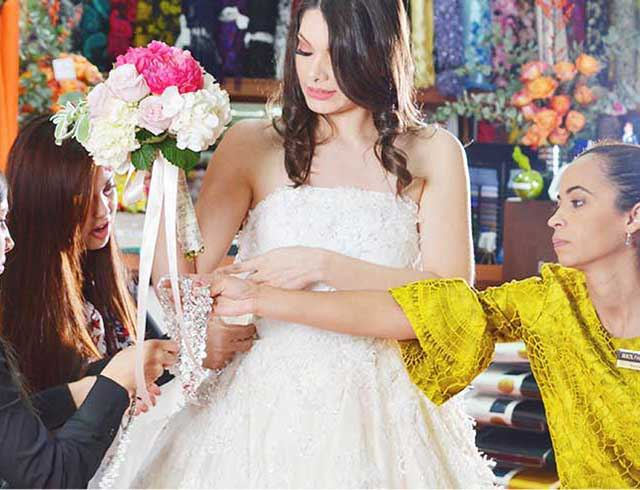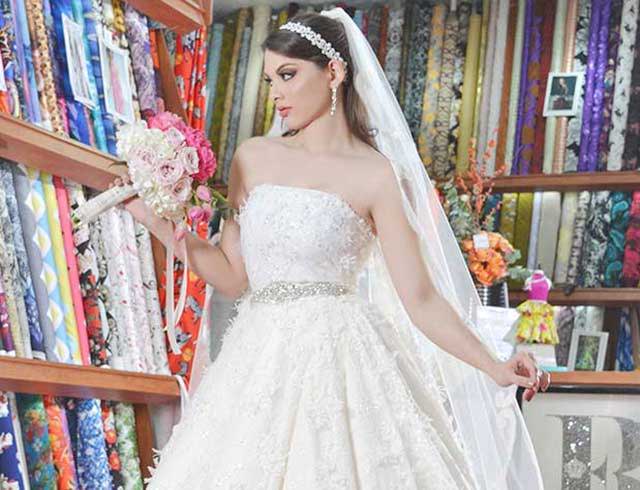 The day has arrived, not your actual wedding day, the final bridal dress fitting. On this day, you will try on your custom-made wedding gown, if there are no further alterations needed, your one-of-a-kind wedding dress will now be ready for the big day, your wedding.
Drop Us A Line
Established in 1970, Rex Fabrics exclusively offers the widest variety of Haute Couture and Prêt-à-Porter fabrics in the region. Our fabrics from world-renowned designers are featured in runways Paris to Tokyo. We have an in-house team of professional fashion designers to cater to every degree of tailoring.

In our world-renowned showroom, you'll find a complete collection of fabrics of every type, pattern and quality imaginable. Apart from offering a wide selection of fabrics, we also offer:

Tailoring for Haute Couture Designs, Bespoke Tailoring, Decorative Services, Upholstery, Drapery Projects

An Extensive Accessory Line that includes buttons, needles, threads, notions, and trims Our store is located in beautiful South Florida at 825 SW 37th Avenue Miami, FL 33135. We are open Monday to Friday 10:00 am - 6:30 pm and Saturdays 10:00 am - 6:00 pm.

For immediate assistance or to place an order, please call us at +1-888-987-0803